Olga Kravets
She holds an MA from the University of the Arts in London. She was a Magnum Emergency Foundation grant recipient in 2013 and a winner of the PDN Photo Annual in 2012. Her work has been published worldwide in publications including El Pais, Financial Times, Helsingin Sanomat, NRC Handelsblad, Rear View Mirror, The Globe and Mail, The New York Times and The Observer. She has worked on a number of documentaries in various capacities, including the award-winning 'Pussy Riot: a Punk Prayer'. She lives in Paris, France, and works primarily in the Caucasus, Balkans, and Middle East.
Director and producer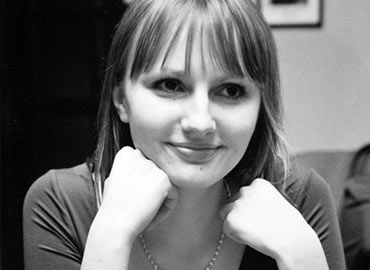 Maria Morina
Maria is a Russian photographer and filmmaker. She tries to discover different ways of interacting with the viewers, and she sees a web documentary as a way to attract the maximum amount of people to a 'slow journalism' project. Her short documentary film, Nizhny Tagil Youth, explores notions of work and freedom in the lives of young people in one of Russia's industrial centers, Nizhny Tagil, located on the border between Europe and Asia. It was selected for The Rencontres Internationales in Paris/Berlin/Madrid and screened in 2011-2012. It won an honorable mention from the International Photography Awards in 2012. Currently she is involved in the production of her first full length documentary film and a series of photo and video art projects. She lives in Saint-Petersburg and works in Russia and Ukraine.
Photos and Interviews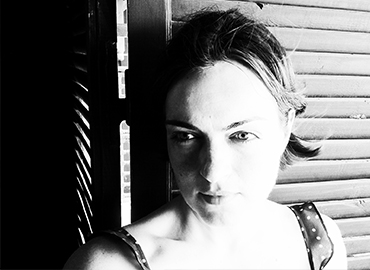 Oksana Yushko
Works as a photographer both on magazine photo-reportage and on her own personal projects, which have been shown in galleries and at festivals. Yushko was a 2013 BURN EPF grant winner (with her project 'Balaklava: The Lost History'), a 2013 Palm Spring Photo Festival finalist and a 2010 Conscientious Portfolio Competition finalist (with her personal project 'Kenozero Dreams', which was also part of the 2012 3D Copenhagen Photo Festival and 9th International Photo Festival BackLight2011). Lives in Moscow and works in former Soviet countries.
Project Curator
Anna Shpakova
Graduated from the psychology department of Moscow State University. Specialised in psychoanalysis and psychology of art. Wrote her dissertation on war and war photographers. Director of photography of various magazines in Moscow. Creator of the photography department of the British Higher School of Art and Design. Curator of numerous exhibitions in Russia and abroad, including exhibitions for the Moscow photobiennial. Represented Russia at the biennial Photoquai 2011 in France. Image adviser and consultant for many photographers in Russia and the CIS. Co-founder of the Foundation for Photojournalism Development in Russia. Photodirector of RIA Novosti agency. Lives and works in Moscow.
Music and Sound Design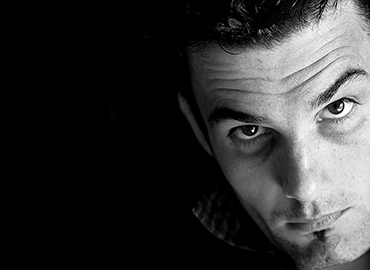 Jose Bautista
José Bautista is Multimedia Editor, Sound Designer and Visual Musician. Is also the founder of KanseiSounds and co-founder of Altamar films. It is specialized in the creation of multimedia projects for image artists, focusing the work on how the video, still and motion pictures fits the musical and sound development, creating an unique audiovisual language. He has developed projects for awarded photographers such Carl de Keyzer, Gueorgui Pinkhassov (Magnum), Pep Bonet, Yuri Kozyrev, Stanley Greene (NOOR), Todd Hido, Ricardo Cases and many others. Among other awards he has received the first prize at World Press Photo multimedia contest for "Into the Shadows", first prize at LENS Culture Multimedia Award for "Grozny: 9 cities", and first prize at VISA Pour L'image for "La Zone" webdocumentary.
Interactive Producer and Art Director
Gerald Holubowicz
Gerald is the founder of Chewbahat Storytelling Lab. He has been a photojournalist for more than 10 years for various world-famous photo agencies in France and the U.S. Since 2008, Gerald has focused on issues relating to web documentaries, transmedia narrative techniques and future of storytelling, searching for new techniques that will allow him to tell better stories. In 2010 he became deeply involved in the development of the Transmedia community in France and beyond. He is the co-founder of the French Chapter of Storycode Paris. He lives and works in Paris.
Racontr
Racontr
Racontr is a whole new platform based on the improved version of the Djehouti interactive storytelling software. Djehouti has been around for a few years and Racontr is simply the next step toward our vision for an interactive digital world.